For Monday, 23rd March 2015
All exercises are from the Prone, Plank or seated position.
This is a muscle failure exercise, all exercises are done with dumbbells
pick a dumbbell with a weight that will burn your muscle out after 2 rounds.
1. Prone Row. x21 each side
2. Mountain Climbers. x21
3. Plank/Plio Push-up x60 secs
Hold the dumbbell to your chest as you crunch downwards, flex your shoulders at the top of the rep.
7. Left Side Plank x60 secs
9. Sitting Triceps Curl x21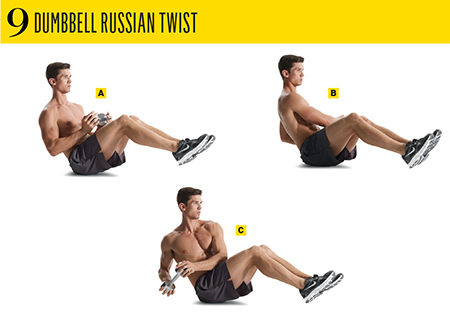 11. Right Side Plank x60 secs
Two rounds, short water break in between. If you are not smoked by the end of two rounds bring your weight up.