The world is awash is advertisement of Black Friday. There are so many door-busters being announced that I fear on Saturday the 29th there shant be door left upon hinges anywhere.
Americans spent five-and-a-half billion dollars during Small Business Saturday last year. To expand on the success of the main-street phenomenon the US Small Business Association (SBA) and the National Restaurant Association is calling on you to take the next step: As, you "shop small" this Saturday you are encourage to "dine small" when the shopping bags are full.
Just as the idea behind shopping small is to avoid the big boxes so the idea behind dining small is to avoid the 'big plates.' Avoid the Buffalo Wild Wings and the Applebees in favor of the 1481s and Pheasant Diners.
Maria Contreras-Sweet, SBA Administrator, tells us, "We're … encouraging small business merchants to extend their hours so they can take advantage of increased nighttime foot traffic."
'Mom and Pop' restaurants, like other local small business, keep nearly all their revenue in the community where they reside. Further, small restaurants serve as incubators for future food service entrepreneurs.
"Nine out of 10 restaurants have less than 50 employees, and 80 percent of restaurant owners start their careers in entry-level positions," continues Contreras-Sweet.
Small Business Saturday has gathered a great deal of momentum in the five years since its conception. As a result, there are many resources available for small business and small restaurants to help promote the shop small and dine small theme.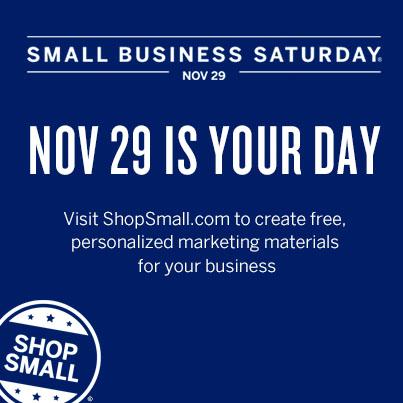 Visit the SBA website for numerous links or find links on cardinaldialogue.blogspot.com to small business resources. If you are feeling especially lazy all you need to do is Google "Small Business Saturday" and you will find a huge amount of resources at your fingertips. You can Tweet the shop small movement online right now with #shopsmall and #dinesmall.
Several of the local businesses will be extending their hours over the holiday season and you can support them by participating in the Arlington Chamber of Commerce "Christmas in Arlington" from 2-7pm on December 12th.